An Indian Summer Calls For Light Lunches
While it may not seem it at the moment, it is summertime in the UK. Glastonbury might have been a wash out but better weather is just around the corner. The usual picnics and BBQs that fill our weekend in the summer have been put on hold until the warm, dry and (hopefully) sunny weather returns. As those attending Glastonbury showed us, a little rain shouldn't dampen our spirits. The lighter evenings mean we still spend our weekends and evenings playing host to our friends and family.
While we might not yet have experienced some proper summer weather, when the sun does manage to shine, the heat is felt instantly. This means the recipe books filled with warming stews, rich curries and heavy dishes can be safely stored away until winter. With this in mind, we have found our favourite Indian, quick and easy summer recipes that can be enjoyed rain or shine.
Lentil curry
Enjoy the lighter side of the Indian cuisine by whipping up a delicious and nutritious lentil curry. Lentils bulk out the curry while a mix of aromatic spices, such as cumin and turmeric, bring plenty of flavour without making the dish too heavy. Take the heat off by serving it with a creamy and cooling raita.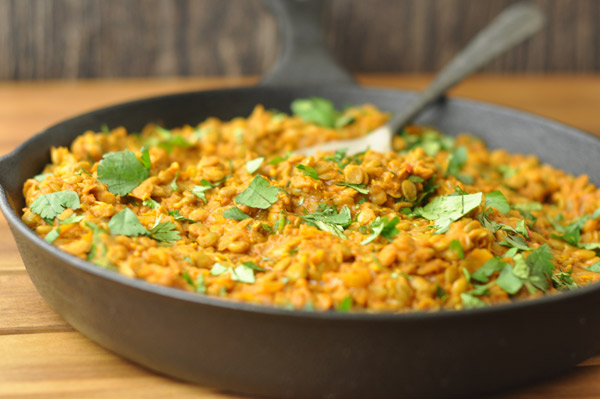 Vegetable kathi rolls
A favourite street food treat in India, the kathi roll consists of a flatbread that is filled with a filling of your choice and made into a sumptuous parcel. Fillings range from shredded meat to crispy salad. To give your sandwich an Indian spin, remember to add a dollop of spicy chutney. To have a lunch full of texture, lightly fry chopped peppers, leafy greens and mushrooms, with onions, black pepper and cumin seeds. Wrap this mixture up in tasty, wholemeal flatbread and serve with a selection of chutneys.
Spiced chickpea salad
This dish works well as a light lunch or as a side to a tandoori-style barbecued chicken or fish dish. To make, roughly chop two tomatoes and a red onion and mix thoroughly with chickpeas, ground cumin, chaat masala, shredded mint and cilantro leaves. Season with a good squeeze of lemon juice and a drizzle of vinegar and enjoy this deliciously light Indian salad.
Light chicken curry
Meals at this time of year require light flavours and summer ingredients. To enjoy summer on a plate with an Indian twist, marinate chunks of chicken with lime juice, salt and chillies. Fry this in a wok with chopped onions and garlic. Pour a summer gravy on top by blending cooling yoghurt with mint and coriander and allow the chicken to cook thoroughly. To add a bit of crunch, add some vegetables of your choice.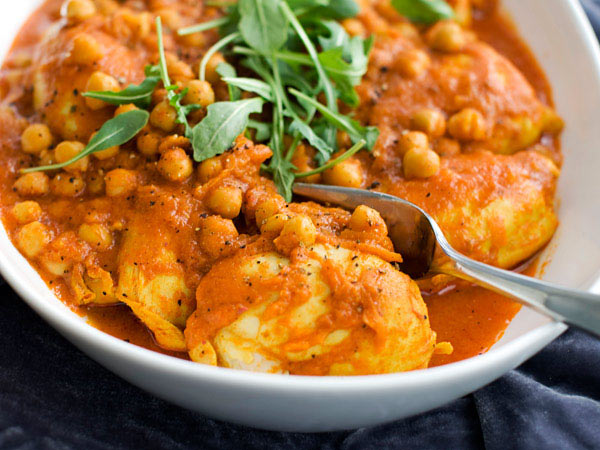 Sandesh
A true Indian meal finishes with a sweet treat. Sandesh is a classic Indian dessert that is made from creamy milk solids or chenna, sugar, cardamom and crumbled pistachios. This is then kneaded together and shaped into a small ball. These delicately spiced sweets taste heavenly.
Protect your BBQ from the rain and give yourself a night off from cooking by booking a table at one of London's best Indian fine dining restaurants.