Most Popular Bridal Silk Sarees
An Indian bride is incomplete without a luxuriously and amazing designer silk saree. Silk is the first choice for every Indian bride for her wedding outfit. The reason for this is the beauty, grace and the preciousness added with the fabric. Nowadays, silk is not only popular in India but is also famous in different parts of the world for ethnic wear. There are wide varieties of silk that are used to fabricate sarees for various occasions. Among this wide range, bridal silk sarees have their own illustrious beauty and attraction. Whether, you are going toan ancient style (SolahShringaar) bridal attire or for the latest fashion of "big fat wedding", silk sarees give rich and lush character to your beauty in every manner. Moreover, silk sarees make the look of the bride perfect with a mix of traditional and contemporary style.
Most of the Indian brides, choose their bridal attire according to their culture and regional preference. This is the reason why silk sarees are made and designed in wide varieties to suit the needs of every woman. There are different types of silk sarees available in the market for bridal use. At Nalli Silk Sarees, you will find an assorted collection of silk sarees to choose the best for your wedding.
Some of the Most Popular Bridal Silk Sarees are stated here with.
1. Kanjivaram Silk Saree: It is also popularly known Kanchipuram silk saree. This traditionally woven silk saree from South India is the best answer to the Banaras silk saree from North India. These sarees are distinguished by their wide contrast borders, like temple style, checks, stripes, floral, etc. Also, these sarees are famous for their complex handwoven work, beautiful color patterns and the material used, like zari with gold thread.
2. Banarasi Silk Sarees: These sarees are the most preferred sarees among the brides of North India. These sarees are handcrafted using gold and silver threads and give aroyal look to your beauty. The designs of these sarees are greatly influenced by Mughal arts and culture, and Hindu and Persian artistic themes. These sarees come adorned with various ethnic embellishments and heavy embroideries, which make them perfect for thebridal outfit.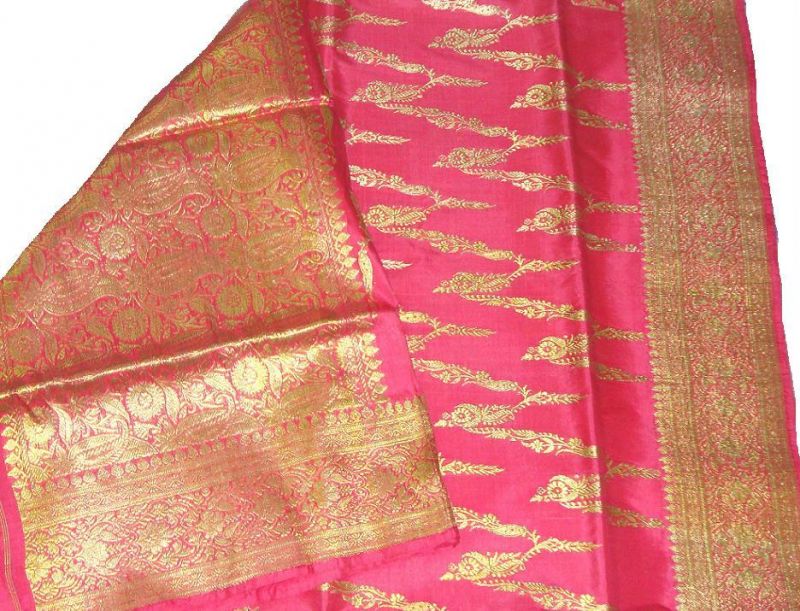 3. Mysore Silk Sarees: These sarees are famous for their faultless beauty, made with thefinest quality raw materials i.e. yarn and gold threads. These sarees are also very popular among brides, especially when woven with zari threads, broad and bold borders and shimmering designs. Green and yellow are the preferred colors of these sarees as bridal wear.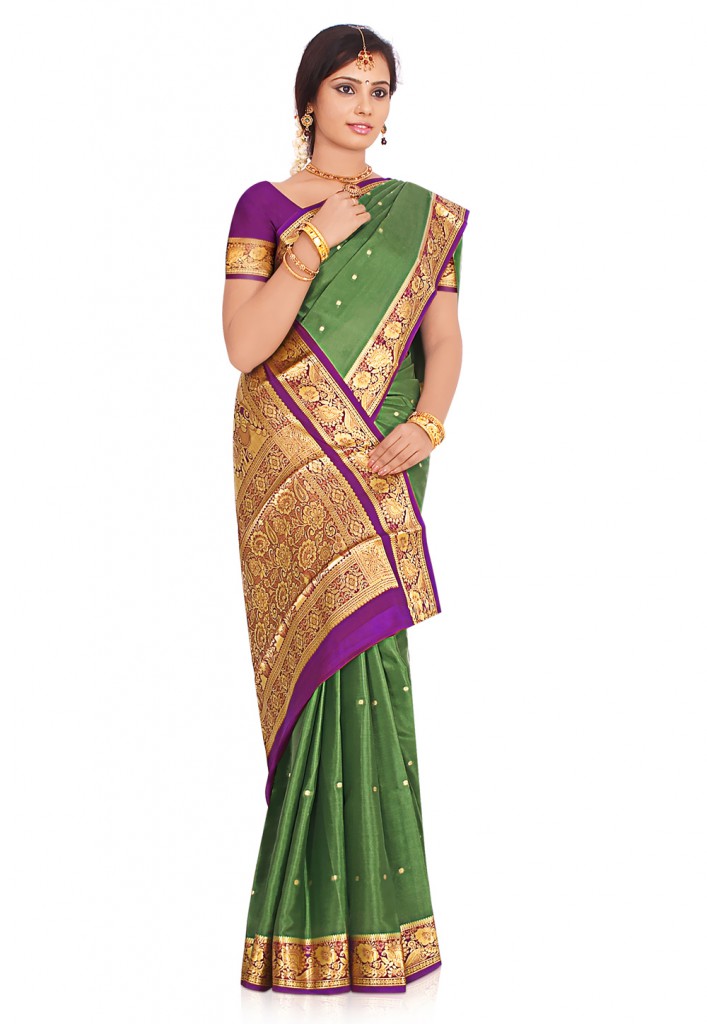 4. Paithani Silk Sarees: These sarees are popular for their thin and semi-transparent appearance along with subtly graceful fall. These sarees are the specialty of Maharashtra, India, and are preferred by brides for their lavish beauty and superb elegance. If you are looking for a good-quality, pure silk bridal saree, you can choose from myriad options available at Nalli Silk Sarees. The store offers all these types of bridal silk sarees in amazing designs, colors and style patterns.