30 Peculiar Garden Gate Designs
0
The process of setting up a beautiful garden can't be considered complete without an appropriate gate. Besides its functional role to mark the entrance to a property, the garden gate provides some clues of what visitors may find beyond it. When offered a special attention, it may even become the element through which you can set the tone for your garden's atmosphere.
The good news is that garden gate can have various shapes and be made of almost any material (including recycled materials) and still remain functional. So, if you want to conquer your visitors from the entrance, you just have to let your imagination romp.
Take a look on the list below for inspiration.
#1
#2
#3
#4
#5
#6
#7
#8
#9
#10
#11
#12
#13
#14
#15
#17
#18
#19
# 20
#21
#22
#23
#24
#25
#26
#27
#29
#30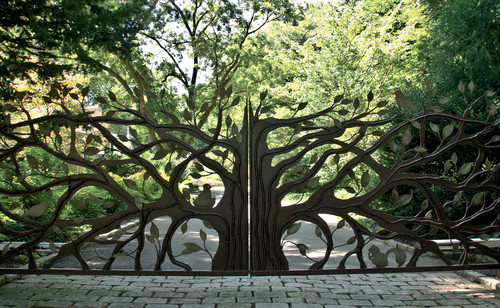 Top incoming search terms:
Sunflower Metal Garden Gate
whimsical metal garden gate designs